KEHINDE IROCHE
MANAGING PARTNER
Kehinde is the Managing Partner at the firm with over 11 years' of experience in the legal, regulatory and financial services sectors. He has been involved in several transactions ranging from advising clients on loan restructuring, access to bank facilities, corporate governance practices, corporate restructuring, mining regulations, amongst a host of other transactions.
He has participated in advising on multi-faceted and complex legal issues as well as advised on multi-million Naira projects in the financial and real estate industries. Kehinde has a keen interest in sports and has over the years enjoyed participation in the legal and business side of sports. He has in this role developed player contracts, involved in player negotiations and also served in various roles with the Local FA.
Kehinde holds a Bachelor of Laws (LLB) degree from the University of Benin and is called to the Nigerian Bar. He is a member of the Nigerian Bar Association (NBA), Chairman of the Electoral Committee of the Lagos State FA and a graduate member of the Institute of Chartered Secretaries and Administrators of Nigeria (ICSAN).
IFEDAYO OKE-LAWAL, LLM, MBA
PARTNER
Ifedayo is the firm's team lead, Corporate Commercial, and Company Secretarial Groups; with especial experience in M&As, corporate restructuring, regulatory compliance, labor relations, and corporate commercial advisory. Her skills in research and development have also been greatly harnessed, seeing her as a contributor/co-contributor to a number of international publications and editorial reviews.
With excellent qualifications and a strong desire to excel, Ifedayo's unique ideas and fresh energy are evidenced in her result and every project she is a part of.
She holds a Master of Laws (LLM) degree from the prestigious University of Lagos, Nigeria and is also a member of the Association of Professional Negotiators & Mediators.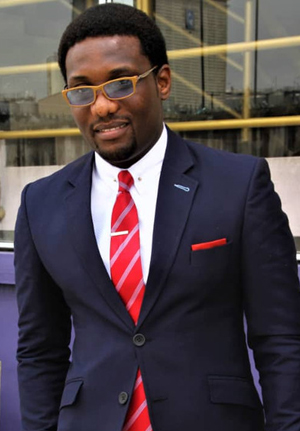 MARSHAL OGO-ILECHIE, LLM
PARTNER
Marshal is the firm's Head of Research and Innovations, as well as a contributing member of the Corporate Commercial and Transactions Advisory Group. He possesses over 10 years' experience in corporate law and administration, having represented diverse clients from the telecommunications industry to the manufacturing sector.
Marshal obtained his law degree from the University of Benin and holds a certification from the Nigerian Institute of Chartered Secretaries and Administrators. Some of his achievements also include realizing a growth of USD$9m leading a team to develop a process for capital investments through private placements of equity and accomplishing successful implementation of two national projects in conjunction with the Nigeria Communications Commission.
His belief in meaningful evolution has seen him take up an active interest in project management, information and communication technology, foreign languages, as well as licensure from the Law Society of Alberta.